AMDISA's
International Quality Assurance Programme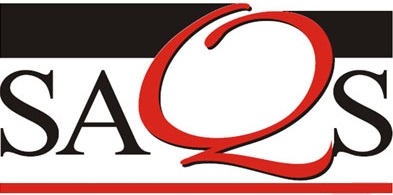 SAQS Process
In order to enter the SAQS process, the Institution should be a member of AMDISA.
The Institution is required to send a formal application letter to AMDISA Executive Director as an interest to enter the SAQS Process. Institution is assumed to be familiar with the written publications sent to it as part of the standard SAQS introductory package. Specifically, it is deemed to be familiar with the SAQS criteria and with the SAQS process and fee schedule.
The Institution is required to submit a completed SAQS Data Sheet to AMDISA along with the Eligibility fee.
The Data Sheet is a short questionnaire that sets out basic factual information about the School which allows a preliminary formal assessment of the quality of the School against the SAQS criteria.
The SAQS Committee after assessing the data submitted in the SAQS Data Sheet will declare the Institution eligible to enter the SAQS quality improvement and accreditation process.
Upon being declared eligible, the Institution will carry out an extensive self-evaluation and draft a Self-Assessment Report (SAR) in accordance with the guidelines. SAQS Expert / Mentor will be appointed for the Institution for advice and assistance in preparing its SAR.
The Self-Assessment Report on submission is scrutinized by the SAQS Committee, and Peer Reviewers identified by the SAQS Committee and notified to the Institution.
Peer Review Team comprises four members, three from the South Asian academic community and one Corporate Representative. The Peer Review (PR) Team's visit to the institution lasts three days.
The PR report without the final recommendation will be sent to the Institution for feedback on factual accuracy.
The SAQS Accreditation Awarding Committee makes the final decision on SAQS accreditation. The outcomes can be 5 years Accreditation, 3 years Accreditation, or Rejection.
Institution which has not been SAQS accredited may opt to enter Guided Development which is designed to help the Institution's management team define and implement a strategic plan based on the recommendations of the Peer Review Team's report. The objective of this development plan is to achieve constant progress over a period of two to four years up to the level at which the Institution can expect to qualify for SAQS accreditation.
SAQS Accreditation is granted for either 5 years or 3 years. In case the institution wishes to maintain its Accreditation, it must enter the process for Re-accreditation before expiry of accreditation period.
SAQS Process - Flow chart
Application

- Information package sent
- Data sheet received
- Eligibility
Eligibility

- Eligibility: SAQS accreditation likely in 3 years or less
- Appointment of Mentor for the School

Eligible ?
Yes
Self-Assessment

- Preparation of SA Report
- Assisted by SAQS Mentor
- PR Team to be notified to the School
No
Strategic Advice /
Guided Development
Peer Review Visit

- PR visit and report
Peer Review Report

- Check with School of factual accuracy
SAQS Accreditation

- 5 Years / 3 Years
- Rejection
- Guided Development