AMDISA's
International Quality Assurance Programme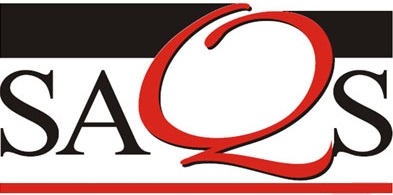 SAQS Post Accreditation Maintenance
The SAQS process does not involve any fee in the post-accreditation maintenance phase.

In the month following the award of 5 years SAQS Accreditation, the School should select at least three major objectives to be pursued during this five year period. The purpose of this selection of objectives and the reporting of progress made is to ensure that even Schools granted 5 years Accreditation continue to develop in the spirit of the SAQS emphasis on continuous improvement. The selection of these objectives will be based on the recommendations provided by the PR team in its Report. These objectives will be sent to the SAQS Accreditation Awarding Committee for their consideration/approval prior to sending it to the institution. Any School receiving 5 years Accreditation will be expected to submit a 10-15 page Progress Report 30 months after accreditation by the Awarding Committee. The Report will describe clearly and succinctly the progress made on the achievement of the objectives selected by the School and approved by SAQS. This progress report will be sent to the SAQS Accreditation Awarding Committee for their views/consideration/approval prior to feedback to the institution. The institution has to apply for re-accreditation at least 6 months before the validity of the Accreditation ends.

Any School receiving 3 years Accreditation will be required to submit a 5-10 page Annual Progress Report to SAQS at the end of the Year 1 and Year 2 after being awarded the accreditation. The report will describe clearly and succinctly the progress made on the Conditions established by the SAQS Accreditation Awarding Committee. The achievements in the Progress Report submitted by the institution will be evaluated by a member of the PR Team who visited the School and another SAQS expert. The feedback provided by these two experts will be communicated to the School. In Year 3, the School will need to apply for Re- accreditation.

5 YEARS ACCREDITATION

Schools select 3 objectives based on recommendations provided by Peer Review Team.
Schools give mid-term progress report after 30 months based on objectives selected and Peer Review Team recommendations.
Purpose of selection of objectives and reporting of objective is to ensure that schools granted Accreditation continue to develop in sprit of the SAQS emphasis on continuous improvement.
3 YEARS ACCREDITATION
Schools submit a 5-10 page Annual Progress Report to SAQS at the end of Year 1 and Year 2 after being awarded the accreditation.
Achievements in both the Progress Reports will be evaluated by a member of the PR Team who visited the School earlier and another SAQS expert.
In Year 3, School will need to apply for Re-accreditation.