AMDISA's
International Quality Assurance Programme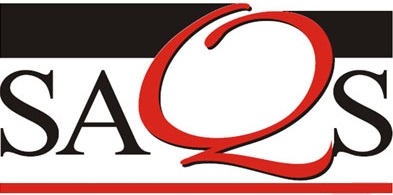 SAQS - Eligibility Criteria
The SAQS Committee will declare a School eligible to enter the SAQS quality improvement and accreditation process if it can demonstrate that it satisfies the three preliminary conditions set out below. This screening process is designed to ensure that a School:
Falls within the School's scope of the SAQS scheme.
Is recognized as a School of good standing in its national market.
Has a reasonable prospect of satisfying SAQS criteria within three years.
a) Basic School's criteria:
In order to be eligible to enter the SAQS quality improvement process, a School must demonstrate that its activities fall within the scope of Schools covered by the scheme.
The School must demonstrate that it:
Is an AMDISA member, or has applied for membership and can satisfy the membership criteria.
Is a degree awarding School.
Has a mission which is appropriate for a higher education School.
Has a primary focus on education for general management or business administration.
Has autonomy in the design and running of its programmes.
Has clear boundaries which make it possible to distinguish it from other units within the wider structure.
Has a faculty qualified in the principal management disciplines.
Has graduated at least three batches in its main degree programme.
The School must establish that it has achieved recognition within its own country either through a well-respected national accreditation system, or by clear evidence that it has a well-established reputation for quality at the appropriate level. It should therefore supply evidence that it:
Is accredited or recommended by a relevant national body, or
Can establish that it is a quality School within its own national market.
b) Likelihood of achieving accreditation within the three-year period:
While it is not expected that a School will meet SAQS standards at the moment of the Eligibility decision, it must be able to demonstrate that it has the will and the resources to make continuous progress towards this goal, and that SAQS accreditation is an achievable objective within a three year period.
c) SAQS Quality Standards
A strong global orientation
Close links with the corporate world, and
High standards of general quality.